LUMENS AS A SUBSCRIPTION®
Generate Positive Cash Flow with an Upgrade to LED
LUMENS AS A SUBSCRIPTION® (LaaS), provided by Linmore Lighting Services is a Subscription Agreement that includes a new lumen supply system, installation, and maintenance for 10 years.
LaaS helps business owners enjoy the operational and safety benefits of LED lighting without capital upfront. It generates positive cash flow from day one as the monthly payment is funded by the savings created from the new lumen supply system.
"We opted for the LaaS program at the time because it was a great way to do a new system without making it a cap ex project, rather an operating expense. This has been easy to work with also from our accounting departments standpoint."
Ligon de Vogel
VP Operations & Corporate Strategy
"I installed Linmore LED high bays, office lighting, and a parking lot lighting about a year ago under the LaaS program. We had lots of shadows from exhaust ductwork that the new lighting really improved. My guys in the shop love it. I think my savings are greater than projected."
Tom Emerzian
Owner
Financial and Operational Advantages
The agreement is a Subscription Agreement, an operating expense, and off balance sheet*.
The monthly payment for the Subscription Agreement is funded by savings created from the energy, maintenance, and HVAC savings created by the LED lighting delivering neutral to positive cash flow for most facilities.
The opportunity to convert to purchase is available at each 12 month anniversary date
NO CAPITAL IS NEEDED UP FRONT
Facilities can get the operational and safety benefits of new lighting without waiting for capital approval in years to come.
Companies are able to UPGRADE all facilities because capital is not required.
* Accounting treatment determined by customer tax and legal guidance.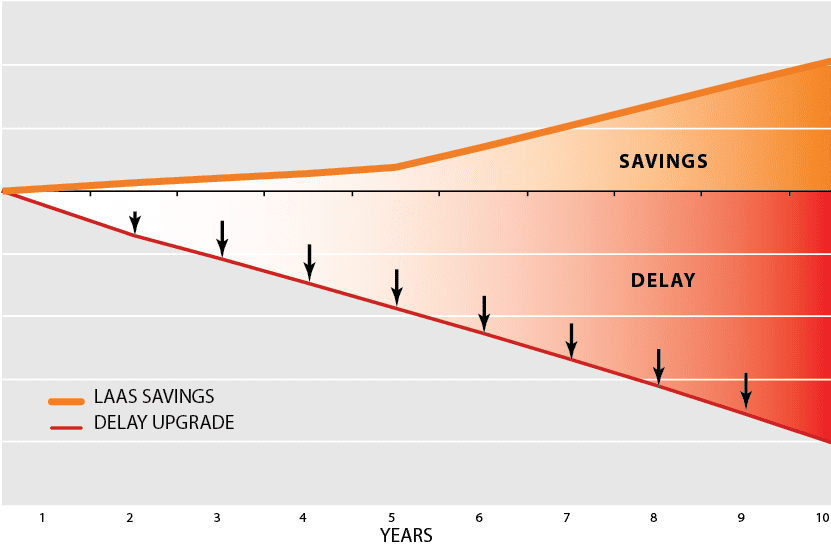 New Lighting and Controls per Project Proposal
Installation by an authorized, qualified & licensed contractor
Full Maintenance over the Term including parts, labor, and lifts
Warranty Administration
Recycling of Existing Lighting
Aerial Lift Equipment
System Design
Project Management
Rebate Administration
Shipping
Optional: Measurement of Lighting Energy Consumption Prior to Installation and Verification of Proposed Savings after Installation
Frequently Asked Questions