Our superior thermal management and high quality components allow us to offer the best warranties in the lighting industry.
LINMORE LED LABS, INC., "LINMORE", warrants to the original end user, "Purchaser", of Linmore's "Products" that such Products will be free of defects in materials and workmanship for the applicable period set forth below. Should you wish to make a claim, please review the warranty requirements below and complete the warranty claim form.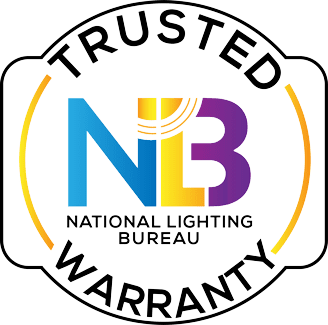 Warranty Requirements
Warranty coverages offered by Linmore are done so under the following conditions:
Limited Warranty Coverage
Inclusions
"Defective" is considered if ten percent (10%) or more of the LEDs, per product, are non‐operating LEDs, total lumen depreciation exceeds 30%, or color temperature has shifted more than 500° Kelvin within the warranty period. If Linmore chooses to replace the Product and is not able to do so because it has been discontinued or is not available, Linmore may replace it with a comparable product. Where defects in materials, manufacturing, or design cause the Product's failure, the Product shall be repaired or replaced at Linmore's discretion. Transport related damage is also included in this policy and should be redeemable through transport contracts. In any event, the user will not dispose of the claimed defective Product until the claim has been resolved.
Exclusions
Warranty coverage may be voided if Linmore LED Labs determines, at its sole discretion, that Product failure was caused by accident, abuse, neglect, corrosion, vibration, improper installation, excessive voltage, excessive heat, Acts of God, force majeure events, insects, surges, spikes, sags, EMI, or product modification.
Surge suppressors supplied by Linmore are not a warranted item as they are designed to fail under certain conditions to protect all of the electronics in a fixture.
Warranty excludes labor and equipment needed to apply this warranty.
Linmore disclaims all other warranties, expressed or implied, including any implied warranties of merchantability, fitness for use or fitness for a particular purpose. Moreover, no other express warranty or guaranty given by any person or entity with respect to Linmore Products shall bind Linmore.
Miscellaneous
All warranties are void without full payment to the original invoice, including full payment of collection costs.
Purchaser must keep adequate records of operating history, maintenance, installation, testing, and/or proof of purchase to be available for inspection by Linmore to qualify for the warranty.
If a product is returned for repair or replacement, Purchaser must comply with the applicable return provisions. Sufficient packing materials must be used to avoid damage to the equipment being returned while in transit.
Linmore reserves the right to repair or replace at its discretion.
Returned products must be free of post-sale paint, markings, and other visual changes to the original appearance.
Linmore assumes no responsibility or liability for expenses incurred for the troubleshooting, removal and/or installation of products requiring service and/or repair, nor for the handling of products returned to sender after the service has been rendered.
Linmore does not repair or replace in the field.
Accessory Items
Accessory items not manufactured by Linmore including, but not limited to, sensors, controls, emergency backup, brackets, tenons, hanging cables, and transformers are warranted in accordance with each 3rd party manufacturer's warranty.
Warranty Claim Process
Within 30 days of noticing defect, purchaser must submit the warranty claim form or contact Linmore to request a warranty claim:
Email: warranty@linmoreled.com
Phone: 559-485-6010
Replacement products will be shipped to designated address in the Warranty Claim form along with a return shipping label for failed products. Replacement products will be charged to Purchaser' account and credited if/when failed products are received by Linmore.
Effective Date: February 6, 2023
Get in Touch
Questions on our products or solutions?