Wireless Lighting Controls using Bluetooth® Mesh
UltraLink Wireless Controls, How to Win Deals
You will learn:
How to gain a competitive advantage by leading the controls narrative.

How to make prospects compelled to choose Linmore LED, UltraLink, and You.
How the savings created by UltraLink improves ROI, not increases it.
All about the upcoming standard: Bluetooth® Networked Lighting Control (NLC), a huge step towards multi-vendor interoperability and mass adoption of wireless lighting controls.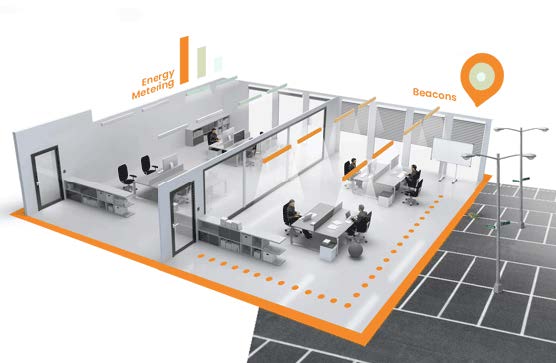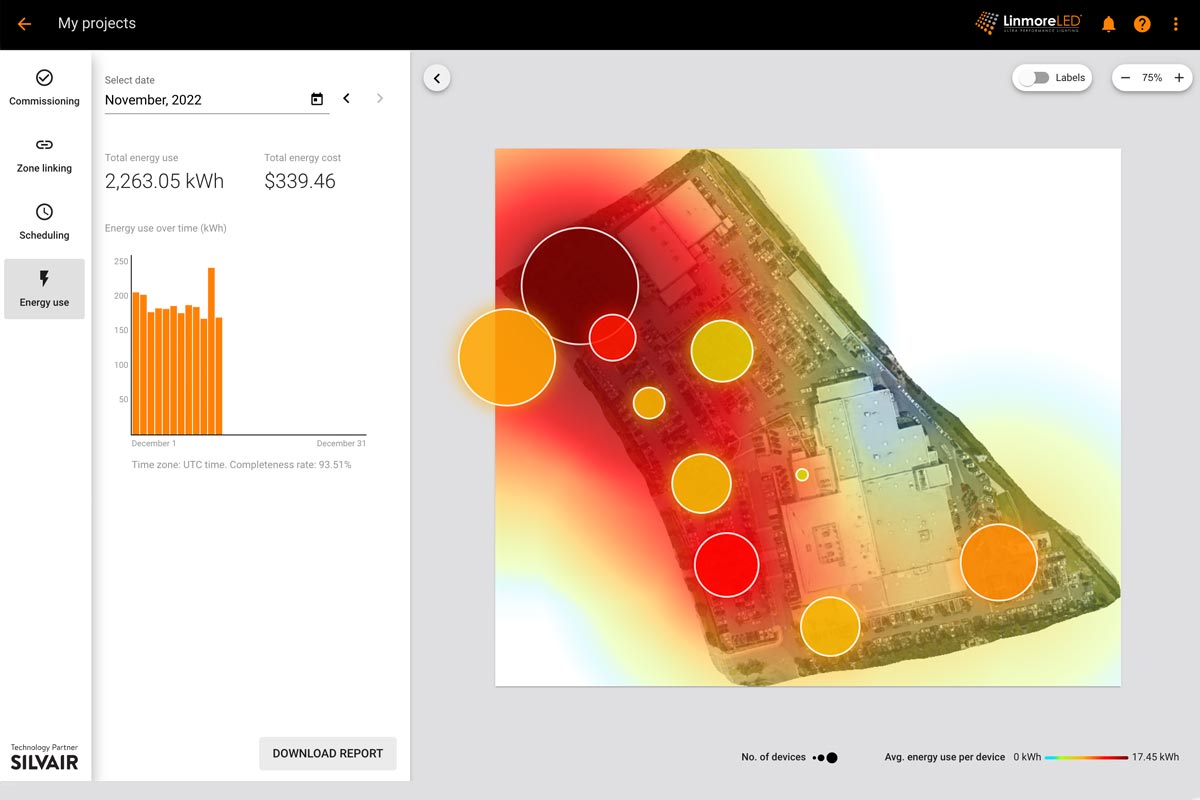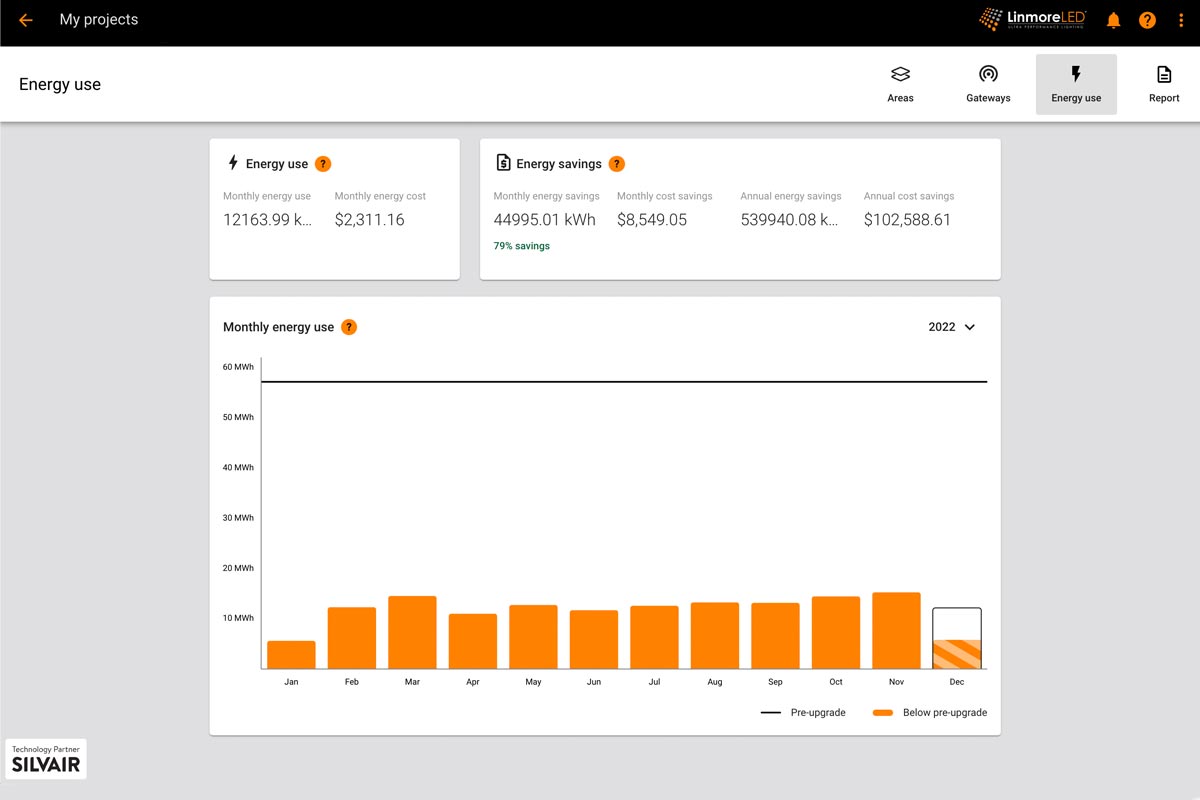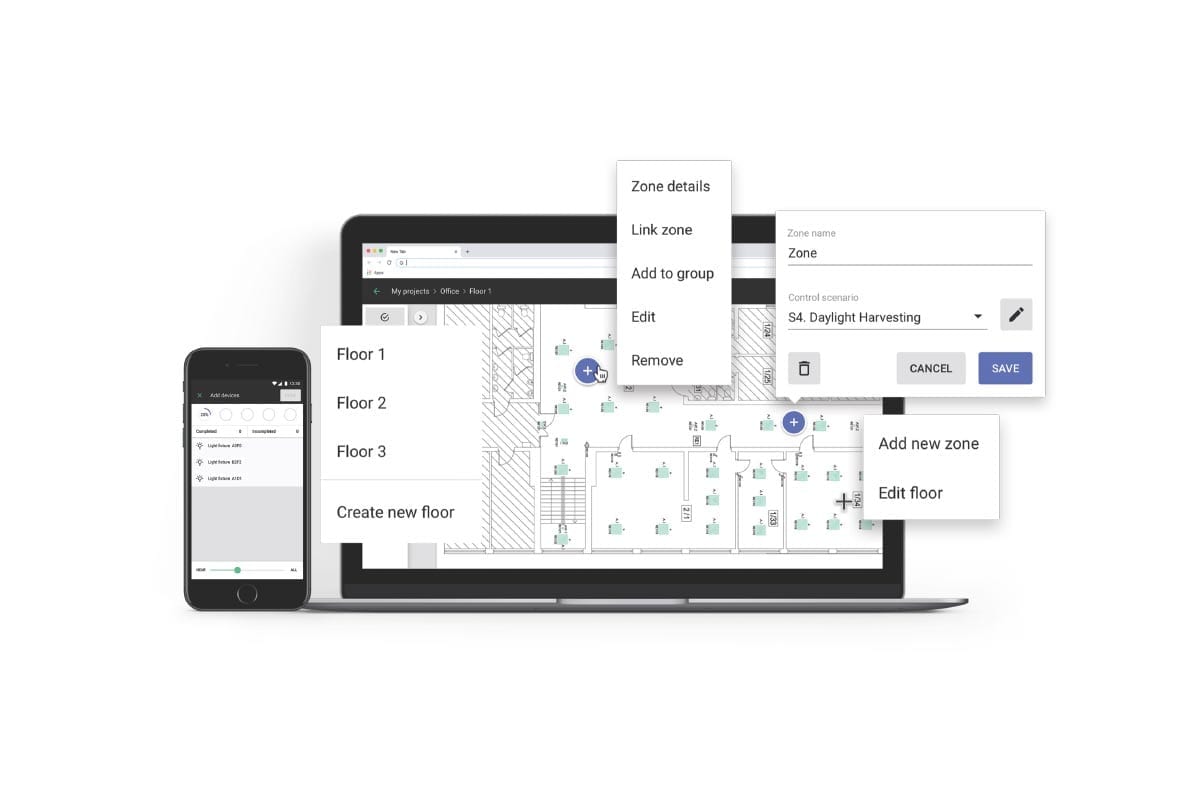 Linmore LED's UltraLink, powered by Silvair, is an intelligent lighting control system that uses Bluetooth Low Energy (BLE) communications at 2.4 GHz. The complete mesh network system is comprised of wireless fixture controllers, occupancy sensors, and wireless switches.
Main Benefits:
UltraLink is a non-proprietary, open standard, and DLC-qualified networked wireless control system using Bluetooth®Mesh.
Brings freedom of choice, transparency, and security that can never be reached by proprietary technologies.
Qualified by the Bluetooth®SIG means your components will work with other qualified Bluetooth®Mesh devices from other vendors.
BMW Irvine Car Dealership
North Bakersfield Toyota Car Dealership
Lighting Up When People Walk In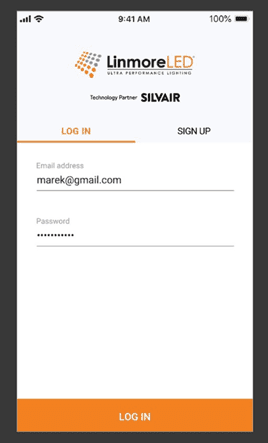 Functionality
Energy Dashboard
Heat Mapping by Occupancy
Heat Mapping by Energy
Scheduling
Scenes
Occupancy sensing
Lighting zones / grouping
High-end and low-end trim
Manual control
Timer switch control
Vacancy sensing
Per zone daylight control
Per fixture daylight control
Zone linking
ON power up behavior
UL 924 Compliant Functionality
Wireless fixture controller in each fixture.
Occupancy Sensors control fixtures by zones.
Daylight sensor controls light level offset by daylight.
Gateways (optional) provide system access when not onsite.
Energy meter measures energy consumption of a sample or all fixtures.
Wireless switches for controlling lighting by zones.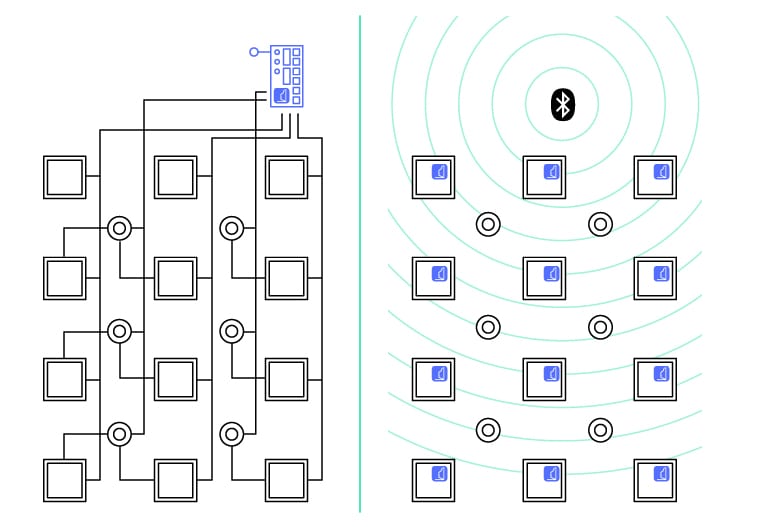 Qualified Bluetooth® mesh is a global wireless networking standard which expands the capabilities of the Bluetooth® radio communication by introducing a new type of network topology.
Enabling many-to-many device connectivity, qualified Bluetooth® mesh is optimized for creating large-scale networks consisting of thousands of devices.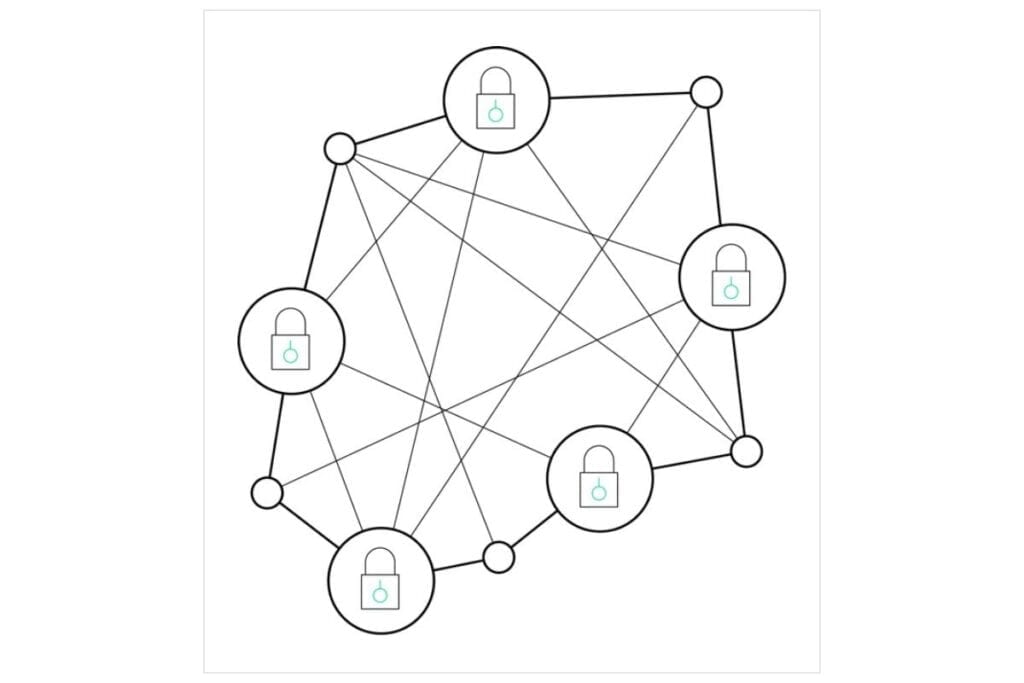 Myths of Qualified Bluetooth® Mesh
Not true: Bluetooth mesh is not "your father's Bluetooth". It has been designed with commercial / industrial use cases in mind. Bluetooth mesh is more secure and scales better than competing technologies.
Not true for Bluetooth mesh: The architecture of Bluetooth mesh addresses precisely these wireless challenges. Works as well as wired!
Not true: Bluetooth defines both linear and perceptual (logarithmic) dimming curves as well as precise device behaviors WRT the dimming curves. Tests for the curves and their behaviors are covered by the Bluetooth Mesh Test Suite and are part of the Qualification program.
Not true: security is at the heart of the design of Bluetooth mesh networking and its use is mandatory. It uses the most advanced encryption standard and device authentication preventing third parties from trying to break into smart lighting infrastructures.
Not true: Range depends on surroundings, radio performance and antennas. While the radio performance and antennas are pretty static for a given Bluetooth device, the surroundings can vary a lot. Outdoors, in an open field, you can get a range of up to a hundred meters. Indoors, in normal condition it's about 30m. Bluetooth, thanks to its mesh topology, is able to cover big networks.
The Bluetooth® word mark and logos are registered trademarks owned by Bluetooth SIG, Inc. and any use of such marks by Linmore LED Labs, Inc. is under license. Other trademarks and tradenames are those of their respective owners.